Ludacris & Tyrese Interview on The Breakfast Club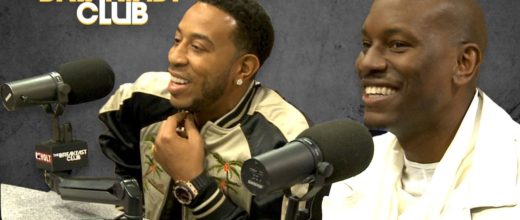 Ludacris and Tyrese were the latest guests on The Breakfast Club on Power 105 to promote their upcoming film Fate of The Furious that hits theaters April 14th.
The duo discussed working on the film, shooting extreme scenes, filming in places like Iceland, the controversies like alleged feud between The Rock and Vin Diesel, future of the The Fast & the Furious series, Tyrese helping out Mary J. Blige in difficult times, staying independent, issues with fellow TGT members Ginuwine and Tank, and more.
Ludacris also discussed his new single and music video 'Vitamin D' featuring Ty Dolla Sign and along with Tyrese, spoke on the advantages of being independent these days. Watch the entertaining interview below.
Posted by : Mista Bless Also Follow me on Twitter @mistabless for more updates