Pretty Lou's Artist Spotlight Of The Week "HEALTHY CHILL"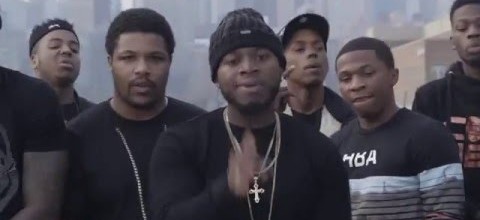 The newest addition to the Street Loyalty Roster, Healthy Chill is the next big thing on the hip-hop scene hailing out of Brooklyn and Queens, NY. The rap game was introduced to east New York rapper "Healthy Chill" when the charismatic and animated artist released his debut single "NEVER LACKIN", The catchy tune quickly became one of the most talked about new songs in the city and is currently playing on both Power 105.1 and Hot 97 labeling him one of the most talented and promising newcomers in Hip-Hop.
HEALTHY CHILL PERFORMS NEVER LACKIN AT LUST / SOBS (Shot By Behind The SeeNez)
Make Sure you follow him on Instagram @HealthyChill718 – You will not be disappointed!
Posted by : Mista Bless Also Follow me on Twitter @mistabless for more updates