Pretty Lou's "Eye Candy" Pick Of The Week! Ms. Elbaeverlasting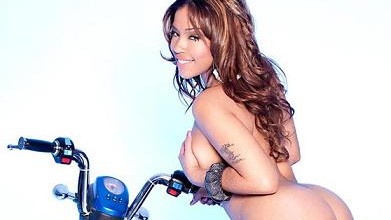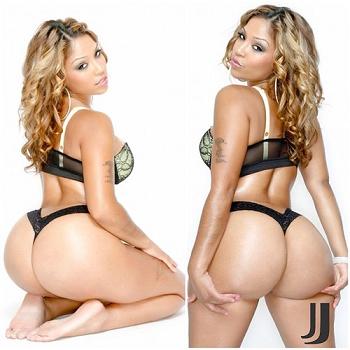 Pretty Lou: For anybody who isn't already familiar with you, can you formally introduce yourself to us adding your ethnicity, where you were raised and your background within this industry ?
Elba: My name is elbaeverlasting I'm 100% Puerto Rican I was born in Arecibo Puerto Rico moved to the Bronx NY when I was 2years old I've also lived in CT for awhile that's where I begin my modeling. Started from the bottom now I'm here
Pretty Lou: As a vixen you've worked with 50 Cent, Tony Yayo, Fabolous, Maino, Cam'ron and Red Cafe to only name a few… who else are you looking forward to working with in the music industry?
Elba: Well I'm working on my music career as well so I pretty much wanna work with a few titans of the game Jayz, Drake, Kanye xyz etc. I'm not tryin to always be on that side of the camera as a vixen all the time but I love to work with anyone's who talented..
Pretty Lou: You've also graced the cover of ShyGirl Magazine, Straight Stuntin, BlackMen's, Dynasty Series and even the Heavy Hitters Eye candy calendar… What's next for Elba?
Elba: Well I still have a few magazines I'm working with and some still to come out. But lately I've been back and forth with my music and also filming for a show called THAT LIFE where I'm co hosting along side my co host big regg from CTs radio station 93.7 I'm also working on a new reality show. I'm over here working..
Pretty Lou: We've been supporting your new record titled "What we here for" that you've recently recorded. What inspired you to transition from modeling and bar tending to rapping?
Elba: It was something I've been playing with for awhile now and yes it's just another hustle but it's also something I've had a passion for, I think hip hop needs more female rappers to give our music more variety I have a big respect for all female rappers…
Pretty Lou: Thanks for Interviewing with PrettyLouNYC.com – How can people get in contact with you for collaborations and business inquiries? also social network followings, future updates and appearances info?
Elba: Anyone can hit me up for business and inquiries about bookings and collabos via email [email protected] my Instagram is elbaeverlasting so is my twitter and Facebook. 2014 beyond its the COALITION… S/O to DJ FORT NOX for always supporting my career.
Videos of Elba Below:
Posted by : Mista Bless Also Follow me on Twitter @mistabless for more updates