Pretty Lou: First off, what exactly is your nationality? You have an exotic Caribbean look!
Zana: I'm St. Lucian & British. I was born in North London… However, both of my parents are St. Lucian. I spend a lot of time in London with the other half of my family and St. Lucia as well. Both places keeps me in tune with my roots.
Pretty Lou: How tall are you and what are your body measurements?
Zana: I am 5'7 1/2 and my measurements are 34-26-40
Pretty Lou: How long have you been modeling in this entertainment business? And what inspired you to Model?
Zana: Actually I haven't modeled professionally, Just recently I started off modeling for myself so Consider me the "new girl"… My inspiration came from my fashion designing. I would design outfits to my liking and take pictures in them. Then I thought.. Hmm, it wouldn't be a bad idea to model!
Pretty Lou: I agree modeling was a great idea for you! Lol, so How long have you been designing fashion? What's the name of your Brand and what type of design's should we expect to see in 2013?
Zana: I was born with the creative vision and style. ZSF in all areas is the definition of me, "Crazy, Sexy, Edgy & Girly". Expect to see diversity, a lot of Skin & Bold statements in my future designs.
Pretty Lou: What kind of Men are you attracted to?
Zana: A confident and ambitious man, I like a man who knows his position as my "Man" for example if I had a long day he know's to have dinner prepared and a hot bath waiting for me. A man that encourages me to do my best with his additional support. A man that my family would love and can build a family with. Role model type of man.
Pretty Lou: We took a poll prior to this interview and my male (and occasional female) audience want's to know… What is the craziest sexual encounter / experience have you ever had with a companion?
Zana: My sex life is personal, but I will say this… (She Blushes) The Sky's the Limit!!
Pretty Lou: Which body part are you the most confident of?
Zana: It would have to be my calves, Thanx to years of roller blading.
Pretty Lou: Okay last question, If you had to change or improve only one part of your body for whatever the reason may be, what would you change and why?
Zana: I would have to say my arms. Simply because they're too muscular and jiggly at the same time (She Laughs) If I flex my arm u can clearly see my muscles however if I wave I can feel it jiggle.
Pretty Lou: Also what are all of the ways your Fans, Magazines or Business prospects can contact or follow you?
Zana: For all Booking information and business inquires contact my Management Team at [email protected] and for any design orders you may contact me at [email protected]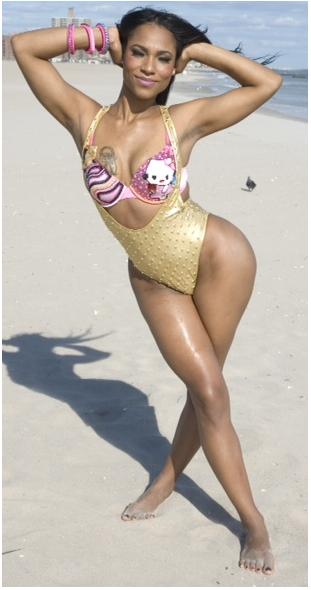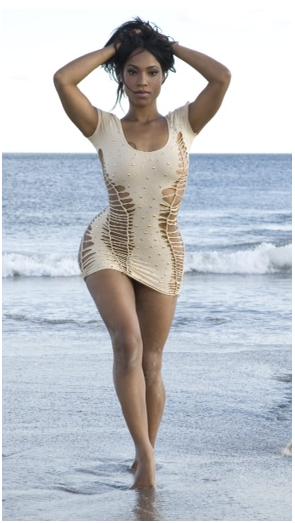 Posted by : Mista Bless