Yo Gotti & Blac Youngsta On The Breakfast Club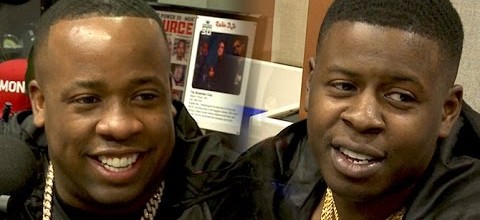 Yo Gotti is in full promo mode for his forthcoming album The Art Of Hustle with his documentary Born Hustler and his new video for 'Down In The DM'.
Along with his artist Blac Youngsta, he stopped by at The Breakfast Club to talk about staying out of people's business, signing new artists and why he's hesitant to sign female rappers, the success of 'Down In The DM', the album and a lot more. Blac Youngsta pretty much just counted money for the whole interview.
Check it out below.
Posted by : Mista Bless Also Follow me on Twitter @mistabless for more updates
Comments