(VIDEO) Pusha T Feat. Kanye West, A$AP Rocky & The-Dream – 'M.P.A.'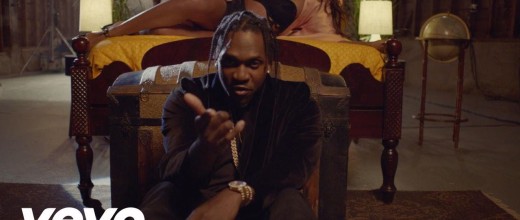 Pusha T isn't taking a backseat at all it seems. The G.O.O.D Music President revisits his Darkest Before Dawn – The Prelude album today with the official video for 'M.P.A. (Money P*ssy Alcohol)' featuring Kanye West, A$AP Rocky and The-Dream which was produced by J. Cole.
The video is shot on a limited budget but they manage to keep things interesting. Watch the Shomi Patwary-directed clip below.
Posted by : Mista Bless Also Follow me on Twitter @mistabless for more updates
Comments