(VIDEO) Freeway – '#ILLUMINATE'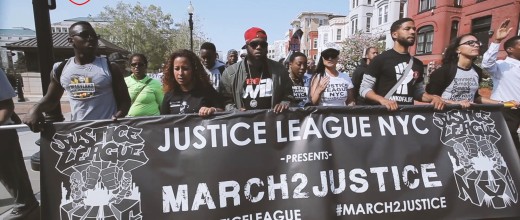 It's been a long time coming but Freeway is finally ready to serve his new album titled Free Will this Summer.
Fresh off the epic State Property reunion at in New York at Jay Z's B-Sides show, he releases the first song and video from the project, a sort of dedication to #BlackLivesMatter movement. Free was at the center of the movements surrounding Freddie Gray's death and this clip features some of the footage from his appearance at the heart of the protest areas.
Watch the video and peep an excerpt from his interview with BET, below.
"
Let's switch it over to something really positive: seeing the whole Roc on that stage last night. How did that feel?
Aw man, it felt like a million bucks. It was a great feeling to be back out there with my brothers and rock out with the fam. It almost brought a tear to my eye. That was the foundation that I built my career on. It was a great feeling. I know the fans appreciate it, because everywhere I go they ask, "Wassup with the Roc? When are y'all getting back together? When y'all doin' this? When y'all doin' that?" So for us to get back together to perform was a great thing.
So is this the end? Are you guys going to try and do more?
I mean, just stay tuned. Hopefully we get some more in, and hopefully this is the relaunch of a Dynasty. Hopefully. [laughs] I'm pushin' for it!
How did it go down? Did Jay just call you, like, "Hey I'm doing this B-Side concert for TIDAL and I need you to come down here?"
Exactly. He was like, "I would love for you come perform with me at the TIDAL B-Sides event." I was like, "Is there cows in Texas? You know I'm there!" There was no way I missing that for the world. I've been on 10 ever since I got that call.
"
Posted by : Mista Bless Also Follow me on Twitter @mistabless for more updates
Comments