50 Cent Interview With Big Boy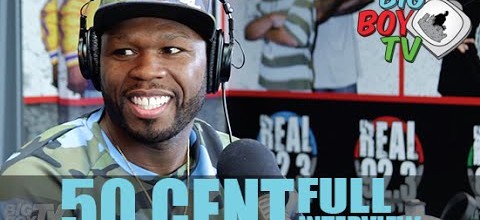 50 Cent paid a visit to Real 92.3 L.A. a few days ago and chatted in depth with Big Boy.
The rapper talked about his FRIGO underwear and working out for the campaign, upcoming films Southpaw and SPY, new single 'Get Low' (he calls it his "warm up" joint), removing his old tattoos, having no problems with Diddy, relationship with Mayweather, having new music on the Southpaw soundtrack which Shady Records is releasing, lawsuit with Rick Ross over sex tape of his kid's mother, his various issues with other rappers and more.
50 Cent confirmed that he will be going on a world tour right after the release of his new album Street King Immortal. Watch the half an hour long interview below.
Posted by : Mista Bless Also Follow me on Twitter @mistabless for more updates
Comments