Tyga Responds To Amber Rose's Allegations, Clarifies Beef With Drake/Cash Money on the Breakfast Club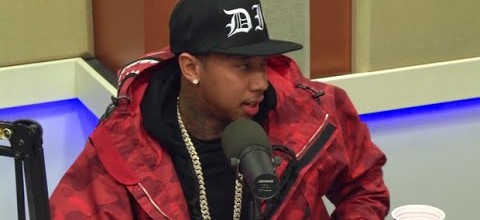 T-Raww went up to NYC's The Breakfast Club for the first time in almost a couple of years earlier to address some of the recent hot topics. He touched on Drake's diss on '6PM In New York', his relationship with Kylie Jenner, issues with his label and a whole lot more.
Watch the interesting interview below.
Posted by : Mista Bless Also Follow me on Twitter @mistabless for more updates
Comments