(SHARK TANK) Biggest Shark Fight & Walk Out!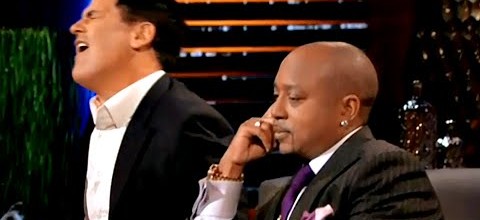 Three Sharks that made their fortune's within the Tech Industry (Mark Cuban, Robert Herjevic and Kevin O'Leary) never get one serious business question answered during the entire pitch. Lori Greiner and Daymond John that typically shy away from tech deals in the past decide they can "figure it out" and close a deal for the Scholly App with no negotiations whatsoever.
This has Kevin O'Leary asking "What is this the Charity Tank?" No kidding. Nothing about this pitch makes any financial sense with very little information to accurately evaluate as a serious Shark Tank Investment.
Mista Bless personal Opinion : I think because Mark, Robert, & Kevin are successful in the Tech industry they wanted to figure out exactly how this product functions on a design level. It was extremely clever of Daymond and Lori to stop him short in his explanation of algorithms. Robert had identified the owners 2 partners as designers and went in for the kill when he asked about the back end of this design. That was an intelligently deceptive way of asking for his blueprint. Great Play Daymond and Lori!
Posted by : Mista Bless Also Follow me on Twitter @mistabless for more updates
Comments