Nas, Christina Aguilera, Nicki Minaj & Ariana Grande Perform At 2015 NBA All-Star Game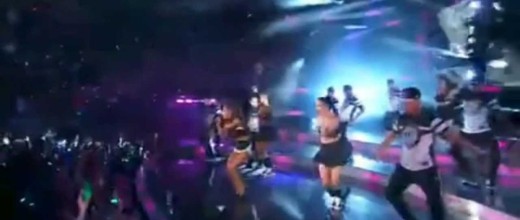 The 2015 NBA All-Star Game returned to New York City's Madison Square on Sunday night with Christina Aguilera kicking off the festivities with a medley of her songs. Midway through her set (around the 4:05 mark), she invited the legendary Nas who performed an edited version of his classic track 'N.Y. State of Mind' in front of the packed audience.
Ariana Grande was the Halftime Show performer who entertained the audience with her hits 'Problem', 'That Way' and the current single 'Love Me Harder'. She brought out Nicki Minaj as a special guest for their collaboration 'Bang Bang'. Watch the performances below.
Posted by : Mista Bless Also Follow me on Twitter @mistabless for more updates
Comments