Kanye West Performs On 'SNL 40′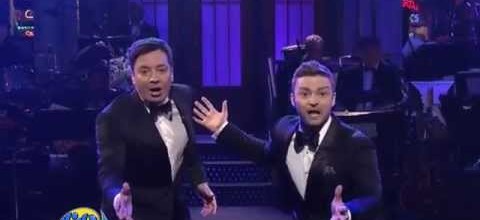 Saturday Night Live held a special three hour show tonight to celebrate its 40th anniversary. 50 Cent, Kanye West, Justin Timberlake, Ludacris, Miley Cyrus, *NSYNC and Backstreet Boys were the guests on the show with each of them playing their part to bring in the big moment.
JT and Jimmy Fallon performed a medley/skit to open the show, bringing back past memories. Kanye got the chance to perform a medley of 'Jesus Walks', 'Only One' and the opening track of his new album, 'Wolves' along with Vic Mensa and Sia. Watch both clips below.
Posted by : Mista Bless Also Follow me on Twitter @mistabless for more updates
Comments