G-Unit 'The Beast' Listening Session In NYC (Review & Video)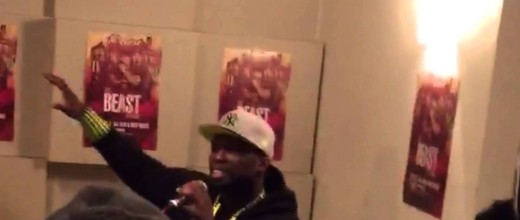 On a brick cold night in New York City, G-Unit invited a select few to attend a private listening session at Engine Room Audio for the group's new EP The Beast is G-Unit. HHNM was fortunate enough to be in the building for the event and paid close attention to what 50 and the gang had to offer.
The select taste makers and journalists who attended were lucky to have the entire crew on hand to watch them vibe to their own music as well as answer a couple questions about the project. Once all 5 G-Unit members (50 Cent, Lloyd Banks, Tony Yayo, Young Buck, Kidd Kidd) arrived, the play button was pressed.
Posted by : Mista Bless Also Follow me on Twitter @mistabless for more updates
Comments