Fabolous Freestyles On Sway In The Morning Show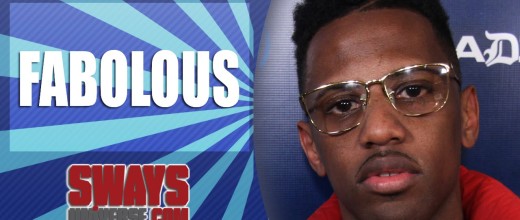 Fabolous is set to release his The Young OG Project on Christmas and currently doing promo rounds for the same.
His latest stop was Sway In The Morning Show where he chatted up about the album, the inspiration behind it, wanting to collaborate with Nas and Eminem, his respect for true lyricists, use of social media, why he's one of the kings of New York and more.
At the 27 minute mark, he spits some bars on the mic.
Posted by : Mista Bless Also Follow me on Twitter @mistabless for more updates
Comments