Diddy Accuses Drake For Stealing '0 To 100′ From Him (Video)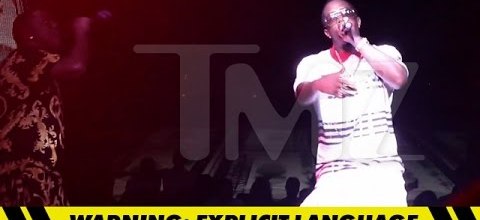 Drake reportedly had a fight with Diddy at LIV nightclub on Monday morning and now it seems like everything was over the '0 To 100′ instrumental. The fight erupted at DJ Khaled's party at the Fontainebleau Hotel over an argument but it was unknown what the issue was, though people were speculating it was over ownership of a song.
Today, TMZ has obtained footage of Diddy on stage with Mase at Story nightclub in Miami in June where he accuses Drizzy of stealing the '0 To 100′ beat from him.
"I gave that shit to this ni**a, this ni**a stole this shit from me. But at the end of the day, sh*t is still hard," says Diddy before the DJ drops the Drake version of the song which recently got nominated for "Best Rap Performance" and "Best Rap Song" at the 57th Annual Grammy Awards.
This got ugly..real quick.
Posted by : Mista Bless Also Follow me on Twitter @mistabless for more updates
Comments