CRWN With Elliott Wilson: Nicki Minaj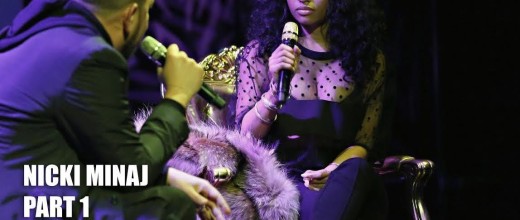 Nicki Minaj was the latest guest on Elliott Wilson's CRWN interview series which took place a few days ago in NYC. In a no holds barred chat, Nicki opened up about different songs on the LP & the creative process behind them, her cousin passing away, her longtime relationship with Safaree, Lil Wayne wanting to leave Cash Money, the controversial lyrics on 'Only' and much more.
Watch the first part of the interview plus her appearance on The View earlier today, below.
UPDATE: Part 2 is unveiled. They discuss people being animated now when she started, social media making it difficult for fans to enjoy music and more.
CRWN:
The View:
Posted by : Mista Bless Also Follow me on Twitter @mistabless for more updates
Comments