50 Cent Talks Partnering With $100 Underwear Brand 'FRIGO' on Late Night w/ Seth Meyers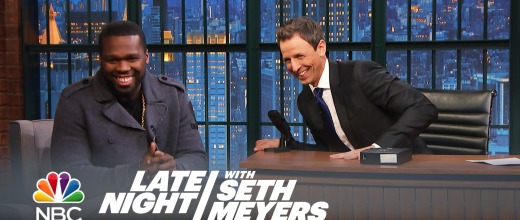 50 Cent's hunger for more continues as the rapper/actor/businessman has inked yet another big deal, this time with an underwear company called RevolutionWear Frigo. The "redefining" underwear costs $100 and in an interview with Late Night with Seth Meyers last night, 50 explained why he decided to partner up (the deal is for $78 million according to 50 himself) with the company along with Derek Jeter, Carmelo Anthony, Ryan Martin and Timbaland.
He also delivered a PSA on whether to call him 50 of Fiddy. Watch below.
Posted by : Mista Bless Also Follow me on Twitter @mistabless for more updates
Comments