Rick Ross Discusses Pears, Signing Artists To MMG & 'Hood Billionaire'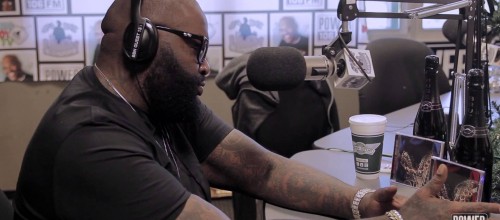 Power 106's Krystal Bee sat down with Rick Ross to discuss his "shout out to all the pear" quote taking social media by storm, what his process is in looking for new artists and his new album, Hood Billionaire. Listen to his new single that dropped last night titled 'Movin Bass' with Hov on the hook.
Check it out below.
UPDATE: Rick Ross announces that Yowda is the newest MMG member. Congratulations! Watch the announcement below.
Posted by : Mista Bless Also Follow me on Twitter @mistabless for more updates
Comments