Saigon Visits Ebro In The Morning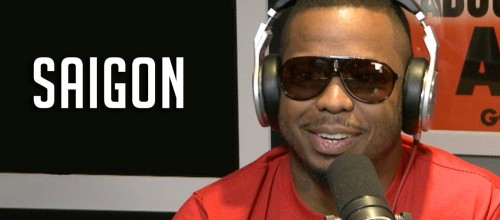 On the day of his album release yesterday, Saigon stopped by at Ebro In The Morning (without Ebro) to promote GSNT 3: The Troubled Times Of Brian Carenard which you can purhcase at this link. He revealed that having Big Daddy Kane on a song was a bigger moment than collaborating with Jay Z and looks back on his fight with Prodigy years ago.
Hit the jump for the interview as well aas Saigon talking to Cipha Sounds.
Cipha Sounds:
Posted by : Mista Bless Also Follow me on Twitter @mistabless for more updates
Comments