Rick Ross on The Breakfast Club; Reveals Jay Z Feature on 'Hood Billionaire'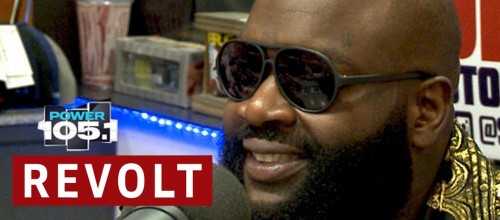 Rick Ross paid a visit to The Breakfast Club this morning to promote his new single 'Keep Doin' That' featuring R.Kelly.
He spoke on connecting with R.Kelly, why he decided to release an album this soon (Hood Billionaire drops November 24), Meek Mill's situation in jail, sorting out differences between Wale and Meek Mill, his various business ventures, whether he will ever do a reality show and more.
Right towards the end, he reveals that Jay Z is featured on the album.
Posted by : Mista Bless Also Follow me on Twitter @mistabless for more updates
Comments