Big Sean 'Cosmic Kev' Freestyle on Power 99 (Video)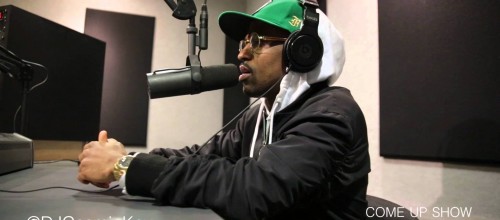 Big Sean's single 'I Don't F**k With You' with E-40 is currently blowing the roofs across the world and he's also touring radio stations nationwide to promote that and the upcoming new album.
Sean stopped by Cosmic Kev's show on Power 99 in Philly and spit some viscous rhymes during the freestyle session. Watch it below.
Posted by : Mista Bless Also Follow me on Twitter @mistabless for more updates
Comments