Big Sean Confirms Dating Ariana Grande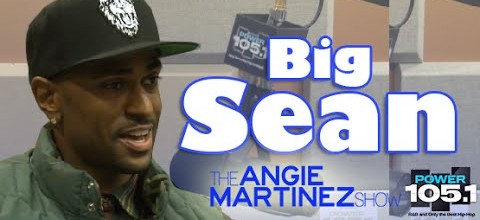 Big Sean was the latest guest on The Angie Martinez Show on Power 105 where he discussed the subject matter of his single 'I Don't F**k With You', what he learned from his past relationship with Naya, love for mom and grandmother and revealed collaborations with Chris Brown (prod. by Key Wane) and Kanye West on the forthcoming album.
Apart from that, the Detroit rapper also talked about his relationship with Ariana Grande for the first time. After Ariana spoke on it with The Telegraph a few days ago, Big Sean finally confirms in this interview that the two were initially just friends but it then "grew from there." The two have also recorded a new song for his album. Watch the interview below.
Posted by : Mista Bless Also Follow me on Twitter @mistabless for more updates
Comments