Angie Martinez Interviews Rick Ross; Reveals Title of New Jay Z Collab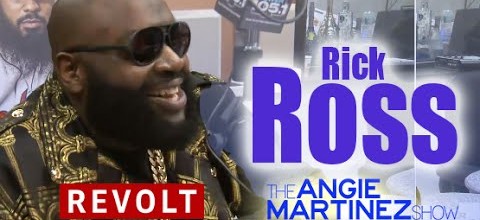 Rick Ross is making his promo rounds for his upcoming album Hood Billionaire which hit stores November 24th.
He made a stop on Angie Martinez show yesterday on Power 105 and discussed the album, his various business ventures, what he's learned from Diddy and Jay Z, wanting to earn a share of Miami Dolphins, Wale and Stalley's forthcoming projects, his upcoming collaborations with Jay Z (it's called 'Movin Base'), T.I. and K. Michelle on the album and much more.
Posted by : Mista Bless Also Follow me on Twitter @mistabless for more updates
Comments