(VIDEO) Rich Gang Feat. Young Thug & Rich Homie Quan – 'Tell Em'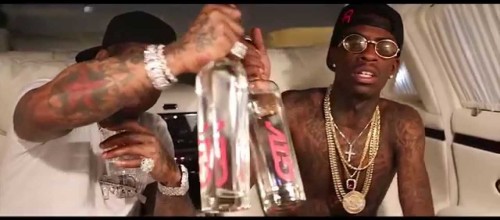 Young Thug and Rich Homie Quan are enjoying the success of their single 'Lifestyle' which is spending the second week at #1 on Urban radio. Today, the trio (including their Rich Gang leader Birdman) drop another catchy single 'Tell Em' along with an accompanying video. Take a look below.
UPDATE: Rich Gang release another one called 'Riding' feat. Young Thug, Birdman and Young Ralph.
Posted by : Mista Bless Also Follow me on Twitter @mistabless for more updates
Comments