K. Michelle Blasts Lil' Kim and Elle Varner on 'The Breakfast Club'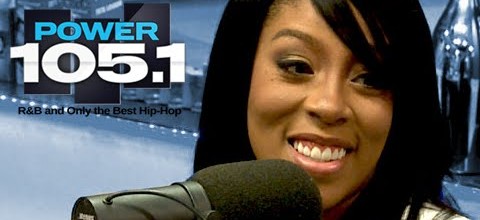 K. Michelle stopped by The Breakfast Club this morning in promotion of her upcoming sophomore album and the new single 'Love Em All'.
During the fun interview, she spoke on her former boyfriends, the baby mama drama that happened on the last time when she dated her friend, love for Nicki Minaj, why Lil Kim is annoyed with her, why her fans are petty and more.
She also disses Soulja Boy because he implied in an interview that he slept with her.
Posted by : Mista Bless Also Follow me on Twitter @mistabless for more updates
Comments