G-Unit On Snoop Dogg's GGN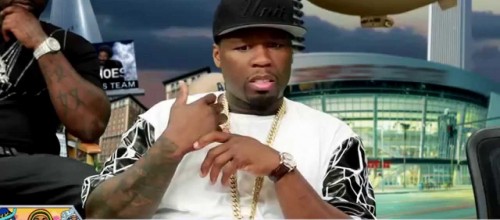 The mighty G-Unit is the latest guest on Snoop Dogg's Double G News Network series. Snoop's GGN episodes are always fun so this is no different.
While there is a smoke fest going on in the house, 50 and the crew talk about the return as a group, why most artists are just following trends right now, rappers lying in their songs, Snoop's relationship with the South and Master P, Lloyd Banks' consistency, 50's love for his people, working on the DPG-Unit project, possibility of working on a G-Unit movie, 50's Pimpin Curly character and more. They also play a questionnaire game at the end.
And yeah, Snoop's impersonation of the Migos flow at 6:50 mark is priceless.
Posted by : Mista Bless Also Follow me on Twitter @mistabless for more updates
Comments