Bow Wow & Erica Mena Are Engaged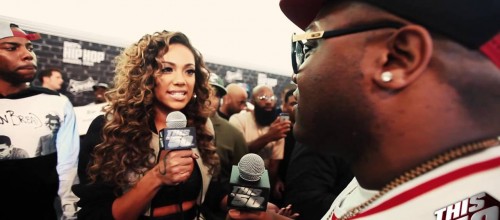 Bow Wow and Erica Mena have been romantically linked for a few months but it looks like things are official now. The rapper shared the photo on his Instagram with no caption but it was pretty clear what it meant. Apparently, Bow proposed to the Love & Hip-Hop Atlanta star before hitting the BET Awards on Saturday evening.
Erica also confirmed the news by revealing to Thisis50's Jack Thriller on the red carpet that Bow Wow is her "fiancé." Watch the interview below.
Congrats to the couple!
Posted by : Mista Bless Also Follow me on Twitter @mistabless for more updates
Comments