Alicia Keys Interview With Angie Martinez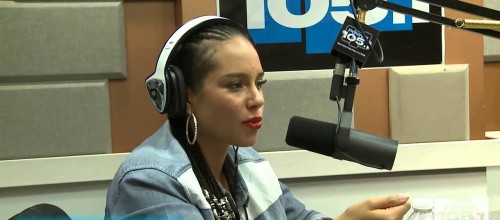 Power 105.1's Angie Martinez sat down with Alicia Keys. Her and Swizz Beatz recently announced the pregnancy of their second child, congratulations! Throughout the interview she not only discussed her pregnancy but her brand new single 'We Are Here'.
Watch the full interview below.
Posted by : Mista Bless Also Follow me on Twitter @mistabless for more updates
Comments