All posts in April 2013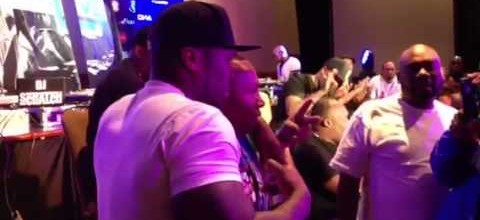 The 2013 edition of Core DJs mixshow live conference took place from April 23 to 25 at The Palms in Las Vegas. Core DJs is 500-strong organization consisting of the most influential DJs in the country and worldwide which was created about 8 years ago with the mission to empower and educate the DJs.
During the show, 50 Cent paid a surprise and quick visit (probably coming straight from the gym) to talk to interact with the DJs. Check out two video clips of his informal appearance below.
Posted by : Mista Bless